Yellow River Hotel in zhengzhou,Henan,China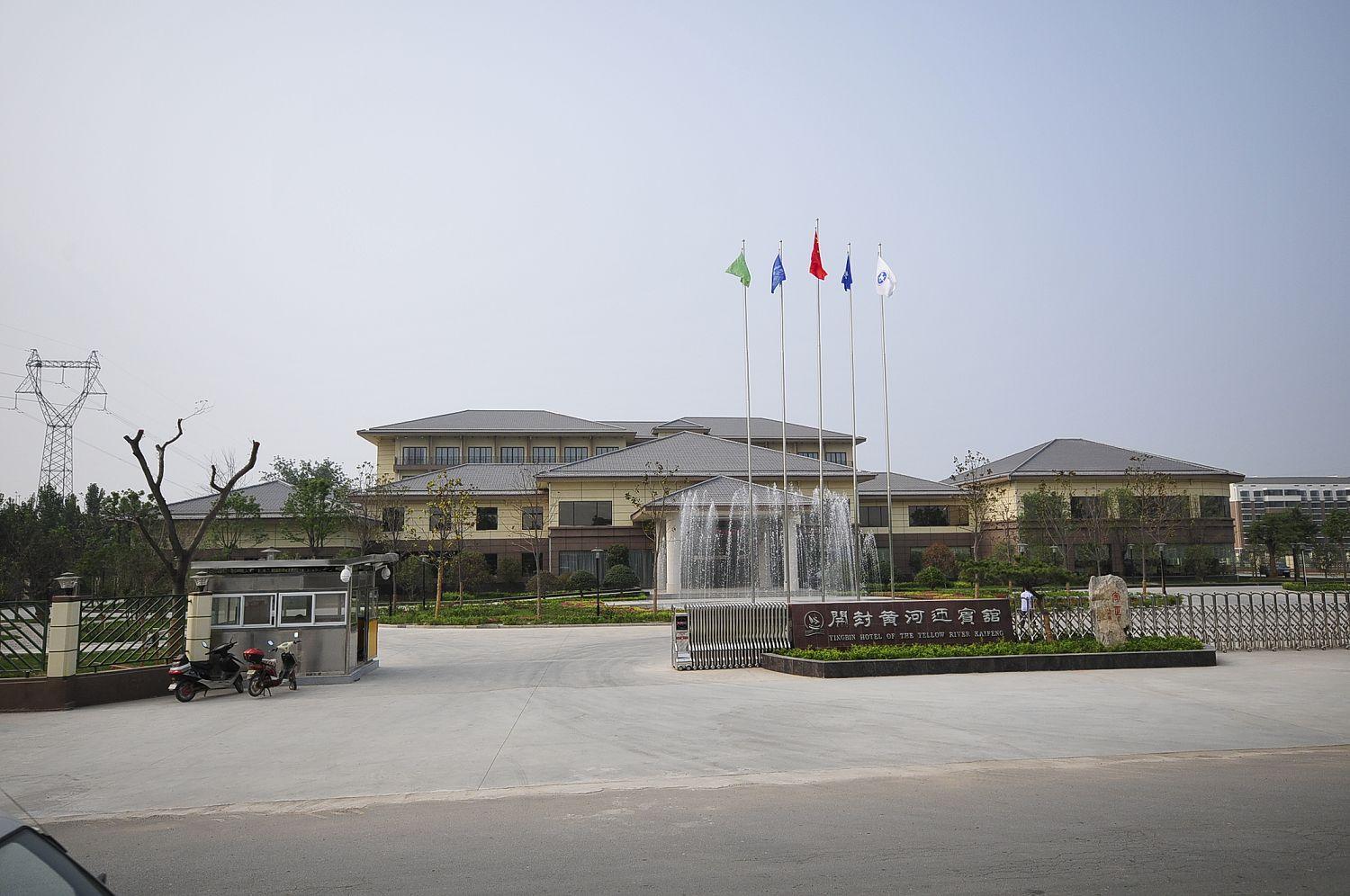 Web site: http://www.yingbinhotel.com/
Yingbin Hotel of the Yellow River Henan is located in Zhengzhou City, Yingbin Road No.1, covering an area of 1,200 acres, the Yellow River in the north, Mang Mountain in the west, Lian-Huo expressway in the south, 107 National Road in the east, convenient transportation. Formerly hotel is known as the third CPC Provincial hostel, and there are helicopter apron and special railway lines, which had received Mao Zedong, Zhu De, Deng Xiaoping, Hu Yaobang and other Party and state leaders and a number of foreign dignitaries. It used to have a high-ranking delegation, well-known as "State Hotel". It is surrounded by many Platanus, metasequoia, pine and cypress, elegant bamboo, sweet-scented osmanthus trees, beautiful environment, pleasant scenery, green coverage reaching 92%. Green grassland decorates courtyard with flowers and birds, many styles buildings nestle in the shade of green trees and flowers, an ideal place for reception, conference and leisure, also an important window opening to outside world of Henan Province.
Our hotel currently has 11 reception buildings, of which 8 buildings are villas, and 602 luxury suites and standard rooms, more than 1,100 beds. Among them, the International Conference Centre is with great momentum, and equipped with broadband network, simultaneous interpretation and computer numerical control sound, light projection and video equipments, which can provide comprehensive services for the participants, exhibition, business guests; Yingbin auditorium which can accommodate 800 people provides a good condition for conferences of various grades or sizes; Lijing Bloft, Tianxiang Court, Xihua Court, Fuli Palace are four Chinese Restaurants with unique style, which can provide for the thousands of people with Chinese and Western savory meals and fine cuisine with Asian flavors, and enjoys the " Chinese Famous Brand Restaurant " , "Henan Famous Brand Restaurant " reputation. International standard indoor hot spring swimming pool is the first choice for guests for a relaxing vacation, golf driving range, mini golf will add endless joy to guests.
Henan Yellow River Yingbin Hotel always adheres to the "customer is the first concern, service comes from the heart" service principle, regarding customers as God, treating customers as guests, warmly welcoming worldwide customers and friends with luxurious facilities, detailed, warm and attentive service.
Hotel Spirit and Service Tenet
Service Tenet: Let me be the conference reception experts
Hotel Spirit: Forge ahead corporately, pioneer enterprisingly, work hard, revitalize hotel
Quality Policy: People-oriented, customer-first, credit for trust, quality for success
Tel:0086-0371-66778888
Rom reservation:0086-0371-66778686
The sales department:0086-0371-66778658
Fax:0086-0371-66778877
Email:hhybg@public2.zz.ha.cn
Address:Yingbin road No.1,zhengzhou city, Henan province, China
Official website:http://www.yingbinhotel.com/hunyan/productId=304.html